WHAT IS PILATES AND WHY SHOULD YOU JOIN ME?
Pilates is a series of exercises that aim to strengthen and lengthen muscles. A typical workout on the mat or on the machine aim to combine a series of exercises to flex, extend, coordinate and balance body movement by targeting large and small muscles in different areas of the body at the same time.
The results are increased mobility and flexibility, strong core muscles which improve and align your posture, and achieving better balance and coordination.
Pilates is also a great way to relieve stress and muscle tension in your body!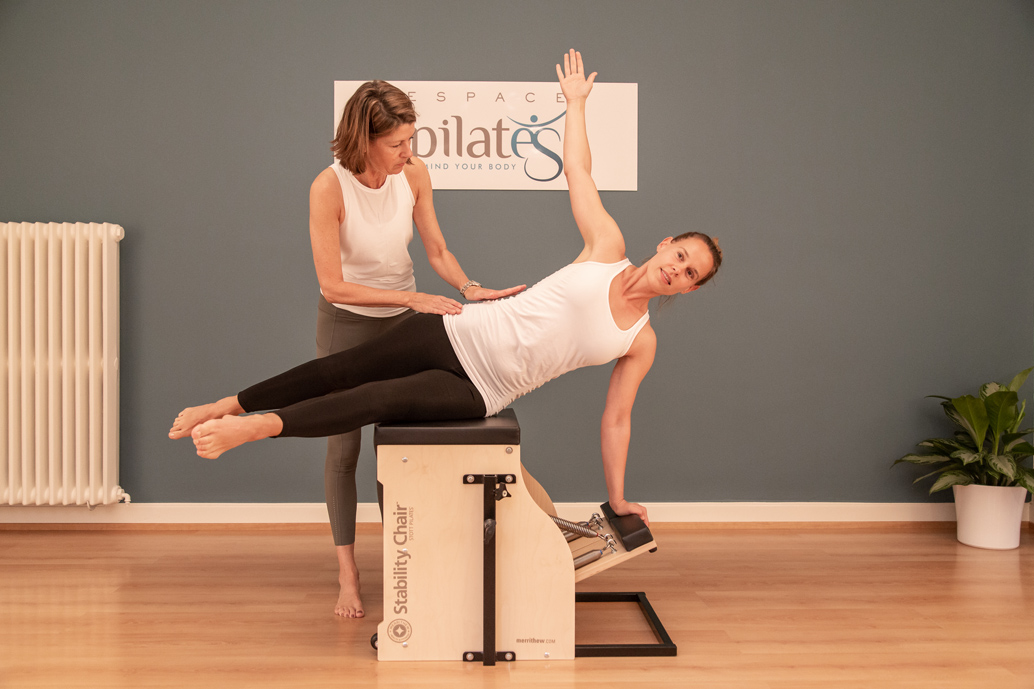 PILATES MACHINES VS MAT WORK
Reformer, Tower and Stability Chair
In the studio we work with specially designed equipment from Merrithew, a top of the range brand manufactured in Canada.
The machines use springs (as opposed to weight) as a way to create resistance during an exercise. This allows the muscles to strengthen and lengthen at the same time, which is essential in maintaining the muscles flexibility and leanness.
Spring resistance also contracts the muscles in a concentric and eccentric way, therefore making the Pilates workout more efficient.
Whether you are in a mood for an intense and challenging cardio workout or whether you are looking for a stress and muscle tension relief session, the Pilates machines offer a wide variety of exercises and movements to meet your goals and requirements.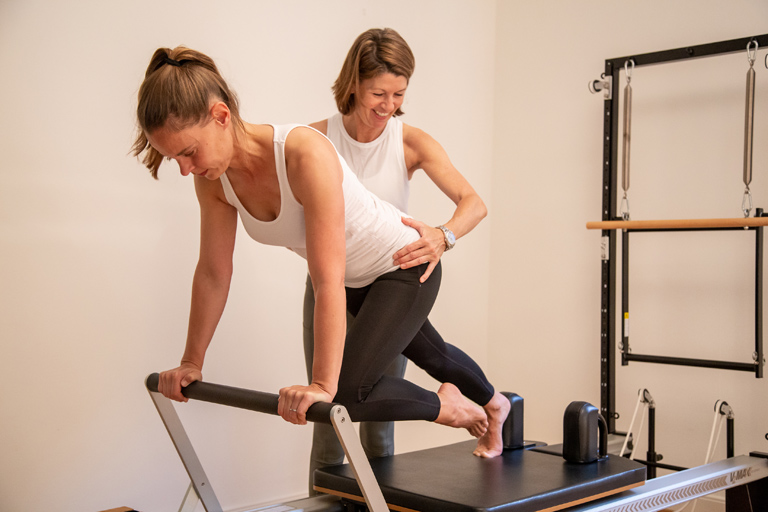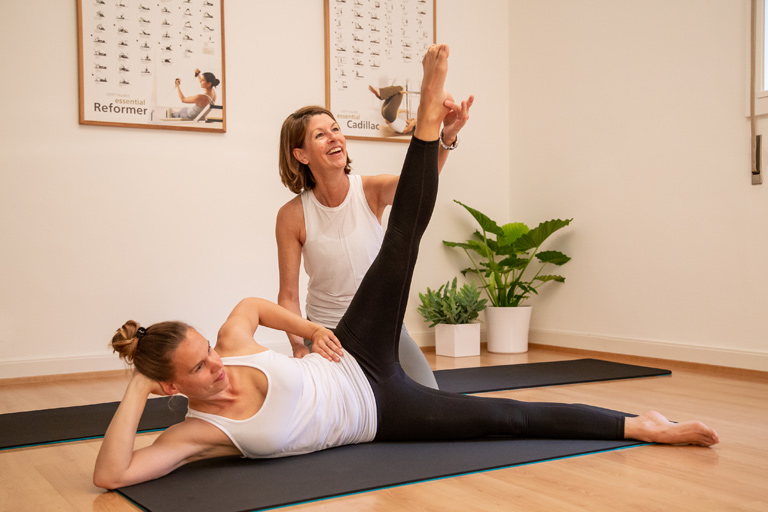 Back to basics! Mat work represents the basics of Pilates as designed by its founder Joseph Pilates. Mat work exercises consist of a wide range of classic movements using your body's core strength and flexibility. With the use of accessories such as foam rollers, small and big balls, arc barrels and fitness circles, we can modify the exercises to a more challenging one or to help facilitate certain stretches and movements.
DISCOVER THE PILATES CLASSES HERE
Come and join the Pilates Class in Lausanne
JOIN NOW
Espace Pilates Mind Your Body
Avenue Mon-Repos 36,
1005 Lausanne,
Switzerland